Advantages of green building
industrialization of fabricated steel structure

Factory standardized production, the size is accurate to mm

On site assembly construction

Less concealed works, transparent and controllable quality

Controllable construction period
The on-site labor volume is reduced by 60% - 70%

The construction period can be shortened by 1 / 3-1 / 2

The construction is less affected by weather and climate

Accurate calculation of quantities

There are few engineering changes and visas, and the cost is easy to control.

Highlight social responsibility
Truly build a "big earthquake can not fall" safe home, so that building care for life becomes a reality;

The indoor occupancy rate increased by 5-8%, so that residents can benefit effectively.

Excellent wall thermal insulation performance and reduce operation energy consumption;

Remarkable social, economic and environmental benefits
Develop green buildings, reduce comprehensive carbon emissions by nearly 40%, fulfill corporate social responsibility and enjoy central and local financial incentives;

The dust, noise and sewage on site are reduced by more than 80%, reflecting the civilized construction site.

Improve housing quality, deliver in advance, speed up capital turnover and save financial costs.

The number of underground parking spaces has increased by more than 10% - 15%, and its economic benefits are significant.
Application advantages of fabricated steel structure school::
1. The plane of the school building is regular, with the frame structure system as the main structure, which can give full play to the advantage of large span of steel structure;
2. The project is located in Deqing County, Huzhou City, with a total construction area of 50000 m2. All of them adopt the fabricated steel structure building integration system, and the proposed method is adopted for the basement. The total construction period of EPC is 180 days. Internal and external walls, integrated decoration complete set of technical system, on-site building block assembly construction, high product precision and fast construction period.
3. The steel column has three floors and one section, and the three floors are operated at the same time. Various types of work, processes and cross operations significantly shorten the construction period.
4. The excellent earthquake resistance of the building allows teachers and students to focus on teaching without worries
5. Combination cost advantage first
6. The building space is transparent, the lines are simple, beautiful and fashionable;
7. Green environmental protection, energy conservation and low carbon, and realize the national resource reserve of steel in construction.
Mianyang fule International School EPC project
The project is located in wuliliang, Youxian District, Mianyang City, Sichuan Province. It is the first fully assembled steel structure earthquake resistant school built according to international standards in China. It is a boarding private junior middle school with 99 classes and 4500 students.
Application advantages of fabricated steel structure residence:
The comprehensive cost is basically the same as that of concrete: about 15% above the ground and 20% underground
Shorten the construction period by 350 days: save 100 million yuan of financial cost
655 more underground parking spaces
Comprehensive carbon emission reduction of 36.8%: main materials can be recycled and reused, and construction waste can be reduced by 60%
Reduce environmental pollution: reduce noise, dust and sewage by 80%; Resource utilization of industrial waste
The indoor occupancy rate increased by 5.8%: the column section decreased, and the new wall became thinner
Seismic performance has been greatly improved: strong columns, weak beams and strong joints
Underground effective space saving: steel beam web opening wiring, saving net height
Facilitate the transformation of house type: large column network is easy to change from small house type to large house type
The facade is fashionable and beautiful
Application advantages of fabricated steel structure in hospital:
Southeast grid carries more than 30 years of technology and management experience in the steel structure industry, and with the help of the experience in project planning, construction, team construction and operation management of Zhejiang Xiaoshan hospital, a large general hospital controlled by southeast grid group, effectively promotes the integrated development of steel structure fabricated hospital architecture with EPC and PPP.
1. The comprehensive cost is basically the same as that of concrete: about 15% above the ground and 20% underground
2. Shorten the construction period by 350 days: save 100 million yuan of financial cost
3. Meet the high star rating requirements of the evaluation standard for green buildings and the evaluation standard for prefabricated buildings;
4. Green and low-carbon, energy conservation and environmental protection, earthquake resistance and safety;
5. The building is beautiful and fashionable, in line with the trend of the new era of beautiful atmosphere, simplicity and practicality;
6. Transparent space and easy function transformation;
7. The comprehensive cost advantage is significant.
Advantages of prefabricated steel structure public building industry:
Give full play to the industrial advantages of large span of fabricated steel structure;

Fully meet the requirements of designers and business modeling, and adapt to different architectural styles;

Fully meet the functional requirements of large public building space, concentrated flow of people, atrium style and large overhang;

The building has excellent seismic performance and high safety;

The underground space layout of fabricated steel structure has a higher effective utilization rate, and the parking space is significantly increased.

The steel beam template is perforated through pipelines and air ducts, which saves the clear height under the beam, especially in the basement

Through bim-erp information management, realize the integrated intelligent construction of prefabricated buildings, improve the building quality and greatly shorten the construction period.
Hangzhou Yunqi Town International Convention and Exhibition Center
——Permanent site of world cloud computing
The project is located at No. 1, Zhuantang Heshan Road, Xihu District, Hangzhou, and is constructed by southeast grid
It was completed and delivered on September 17, 2015, with a total construction period of only 85 days, creating another architectural miracle.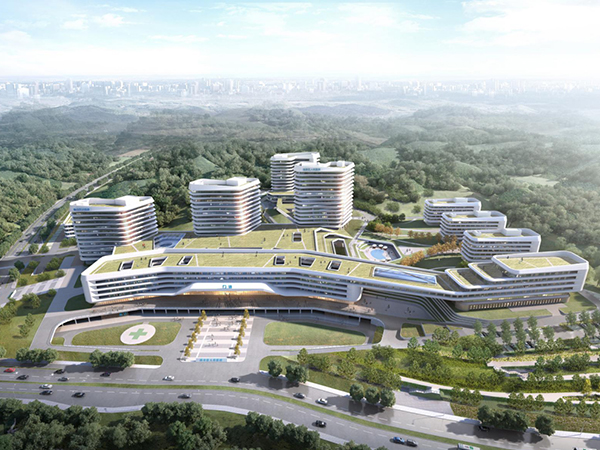 德清联合国地理信息小镇展览馆EPC工程
该项目位于湖州市德清县,总建筑面积5万m2,全部采用装配式钢结构建筑集成体系,地下室采用拟作法。EPC总工期180天。
Details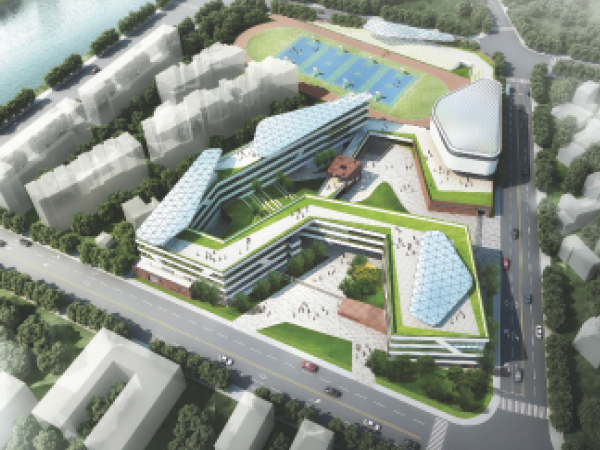 Details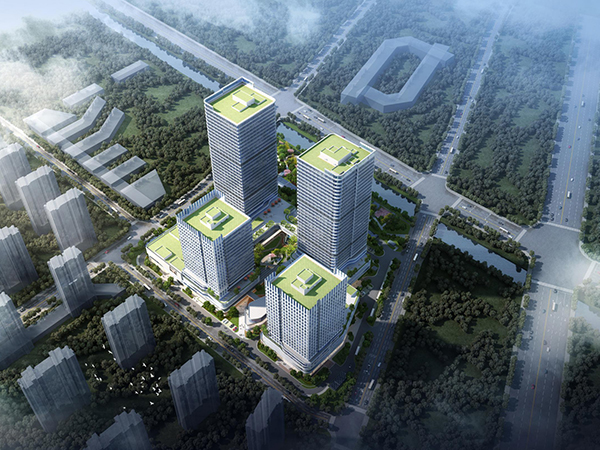 杭州湾智慧谷二期EPC工程
该项目位于杭州市萧山区钱江世纪城,由150米和110米各两栋超高层建筑组成,裙房3F地下3F,总建筑面积46.22万m2(其中地上29.04万m2,地下17.17万m2)全部采用装配式钢结构绿色建筑成套体系,由东南网架牵头联合浙江省建筑设计研究院EPC工程总承包。总工期1656天
Details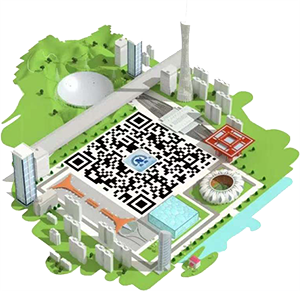 Copyright @ Copyright statement on the website of Zhejiang southeast Grid Co., Ltd 浙ICP备10206285号-1