Scientific research achievements

Structural construction technology of national major scientific installations The technology has effectively solved the construction problems of major national scientific installations. It has been successfully applied to major scientific installations such as the 500-meter-aperture spherical telescope (FAST) and the 700-meter-underground Jiangmen Neutrino Experiment Detector. The research results have reached the international leading level.

Multi-cavity prefabricated steel structure building system

Relying on the truss-type multi-cavity steel plate composite shear wall structure system, it integrates technologies such as prefabricated floors, prefabricated wall panels, and integrated decoration, and realizes the integrated design and factory production of prefabricated steel structure buildings based on the SEBIM platform, is a complete set of systematic, efficient and advanced industrialized green building solutions.

Swivel roof technology

This technology effectively solves the technical problem that the movable roof can be opened and closed on the cantilevered structure. It is a interdisciplinary technology integrating structure, electromechanical and control, reaching the international leading level.

Spatial grid structure fully self-produced integration technology

With the spatial grid structure southeast parts standard and the full self-production capacity of domestic exclusive parts and components, it has realized the integrated technology from structural design, intelligent processing to on-site installation.

Southeast Digital Technology

Building-based traditional information technology integrates cutting-edge information technologies such as BIM, cloud computing, and mobile Internet to achieve brand-new digital management and digital construction.

High-performance refined metal enclosure system

A series of metal enclosure systems with high waterproof performance and high wind resistance have been innovatively developed in terms of material, plate type and structure.

Digital Manufacturing Technology of Steel Structure

Using intelligent equipment and digital technology, the steel structure manufacturing mode of intelligent production and information management is realized, and the zero emission of steel structure manufacturing pollution is realized through technological innovation.

Comprehensive construction technology of large public buildings

It has a complete set of comprehensive design and construction technologies for large-scale public buildings under complex construction conditions, and has formed a series of key technologies for steel structure construction such as super-large area, super-span, special-shaped structure, etc., and has always maintained a leading position at home and abroad.

Super high-rise (tall) structure construction technology with complex shape

The industry-leading high-strength and extra-thick steel plate welding technology, special-shaped complex component processing technology, and BIM-based full-information model collaborative construction technology have been formed, and the whole-process temperature, stress, deformation monitoring and compensation system has been innovatively developed to ensure construction requirements.

Tensioned structure construction technology

This technology solves a series of technical problems from pre-stress analysis, processing and fabrication, on-site installation, pre-stress tension to construction monitoring of a variety of novel tension structures, and is at the leading domestic level.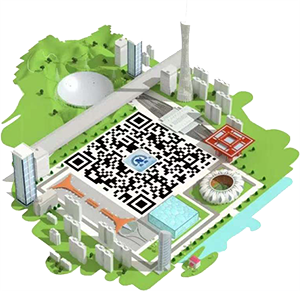 Copyright @ Copyright statement on the website of Zhejiang southeast Grid Co., Ltd 浙ICP备10206285号-1